T

HE

A

RT OF
ROBERTA "ROBY" BAER PSA
"ALEUTIAN GOOSE"
California Duck Stamp Competition

"ALEUTIAN GOOSE"
- Pastel Painting of Aleutian Geese-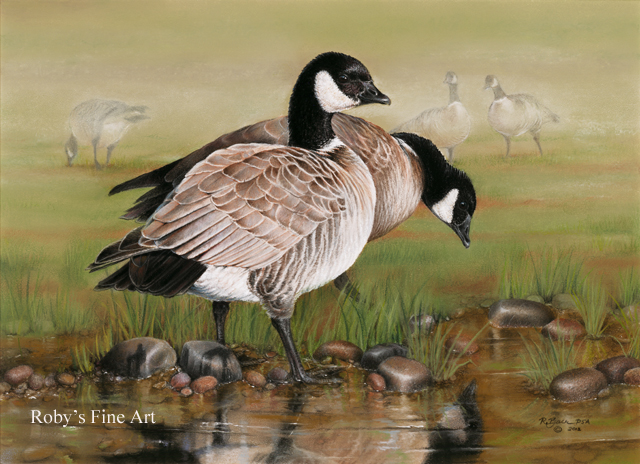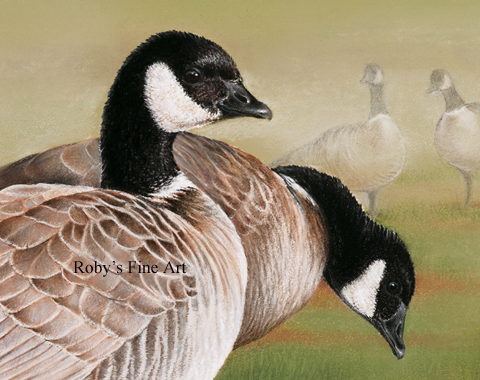 This was my entry for the California Duck Stamp Competition. One of the great conservation stories of the 20th century is the restoration of the Aleutian cackling goose from no more than a few hundred birds in 1967 to a healthy population estimated at 114,000 birds in early 2008. Although not widely known, this recovery nicely illustrates several basic principles that biologists must address in the management of all waterfowl populations.


ORIGINAL PASTEL PAINTING
$1,500
Image Size: 11" x 15.25"