T

HE

A

RT OF
ROBERTA "ROBY" BAER PSA
"FLIGHT 682"
2009/10 California Upland Game Stamp Competition

"FLIGHT 682"
- Pastel Painting of Mourning Doves -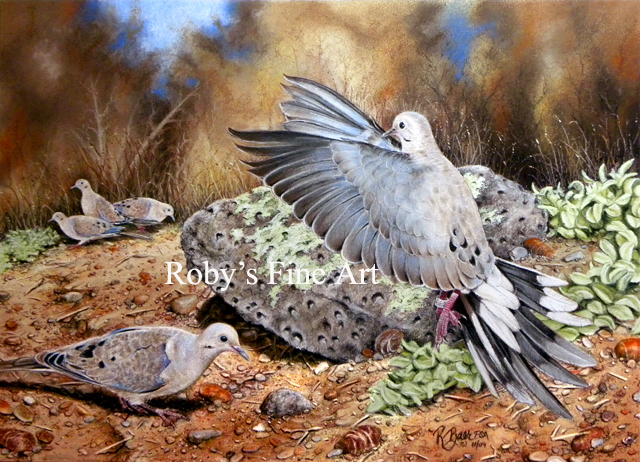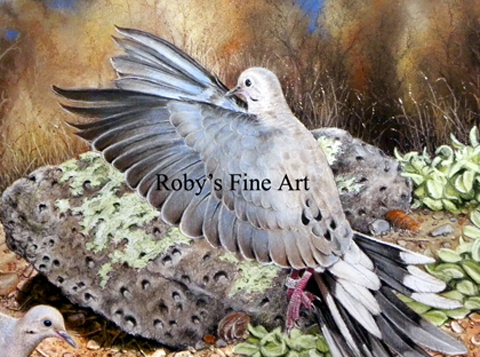 This is my entry for the California Upland Game Stamp. I spent a good 3 months studying and photographing doves to use for references on this painting. I decided to put the Dove weed and the lava rock as these are so common here in California. The dove feeds on the seeds from the Dove weed plant. I titled this painting "Flight 682" as this is the required number that had to be depected on the aluminum band on the doves leg. I received fourth place and I am looking forward to entering again next year.


ORIGINAL PASTEL PAINTING
$3,000
Image Size: 8" x 11"