T

HE

A

RT OF
ROBERTA "ROBY" BAER PSA
"Golden Retriever Eye"
Original

"Golden Retriever Eye"
- ORIGINAL PASTEL PAINTING of a Golden Retrievers Eye-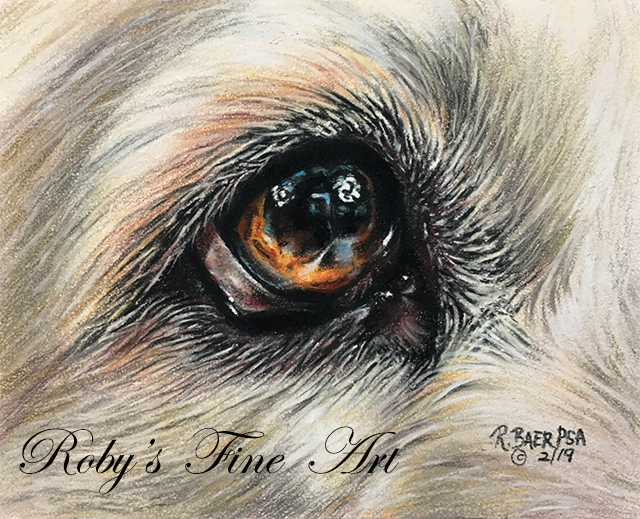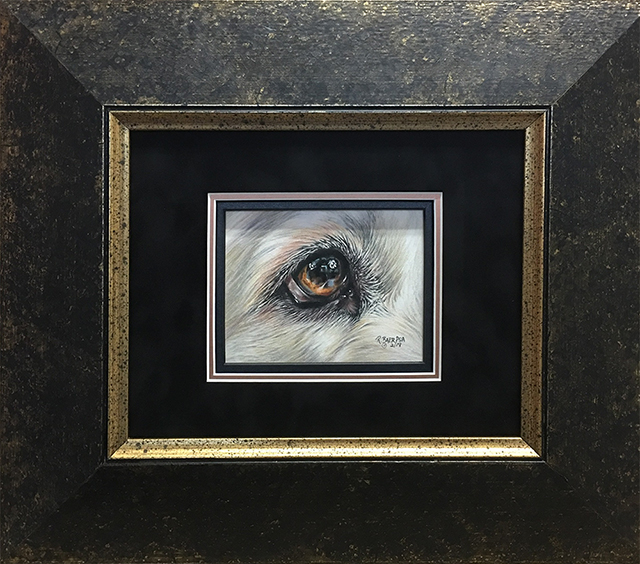 This is an Original Pastel Painting of a Golden Retrievers Eye. It is a custom framed piece with conservation glass, triple matting with a spacer to add depth. The custom frames are chopped by my husband and I and the matting is all acid free. The back has a dust cover with a Certificate of Authenticity in a pocket, felt bumpers and wires so it is ready to hang. I will personally sign the back cover for you.
Free Shipping in United States.


ORIGINAL PASTEL PAINTING
$375
Image Size: 4" x 5"
Outside Frame Dimensions: 14.25" x 16.25"